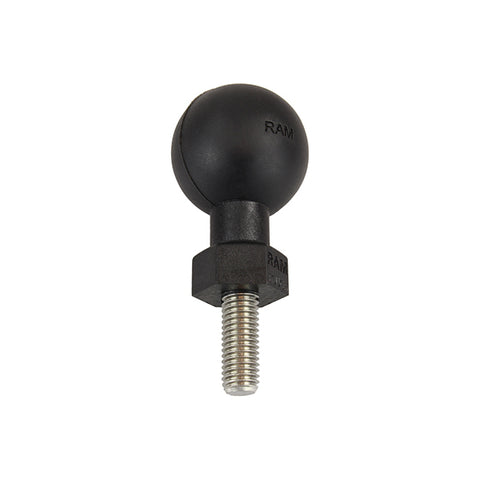 RAM® Tough-Ball™ with M10-1.5 x 25mm Threaded Stud (RAP-379U-M101525)
$26.00

Ex. Tax: $23.64

$23.64
---
---
The RAP-379U-M101525 consists of a 1.5" diameter RAM Tough-Ball connected to a M10 1.5 x 25mm threaded post. This threaded post matches the thread holes found on a variety of electronic devices.
Features & Specs:
Thread Pitch: M10-1.5 x 25mm
Ball/Socket Size: C Size (1.5")

Weight Capacity: 4 lbs

Materials: High strength composite & stainless steel threads

Weight: 0.19 lbs.

Package Content:
Contains 1 x RAM Tough-Ball with M10-1.5 x 25mm Threaded Stud (RAP-379U-M101525)